4 tags
Keith Answers Transcript 1-14-2013
Hi everyone, I am going to all of our pages now: our twitter and our Facebook and posting about this livechat. Gonna take a second to get it started - Just a couple more places So this is going to be a short Keith Answers, I'm going to do probably, like, I don't know… Let me change the color of that (plays with the white balance on the screen) Posting so it should be on the top of all of the pages...
5 tags
Transcript: KEITH TALKS ABOUT THINGS 7-22-2012...
Read the last few lines of the transcript to see how you can win 500 CSC from Keith! There is an error in the transcript due to Keith not quite getting something right.  The user with 33billion sp has not been frozen.  It's legitimately earned!  I wish it was me. :P ———http://youtu.be/UlhvUdxjFlI  Perfect I believe I have pushed the link to subeta, and posted on the...
Pay it Forward!
subetaforward:
3 tags
Keith Answers for a Few Minutes, transcript
Here's the (mostly) verbatim transcript of KEITH LIVE FOR A FEW MINUTES from the other day. Here we see Keith flirting with strangers, picking at scabs, CatKeith, 'StashKeith, and a new method of recording that occasionally glitches so that I can't understand what he's saying.  :D  Enjoy, and feel free to leave feedback on the thread in the forums. Now, I am off to restock those...
4 tags
Major Drills Quest Guide
If you haven't been on Subeta recently, there's a Summer Cash Shop Credit giveaway going on right now.  Every day, 20 people receive 500CSC!  All you have to do to enter is complete 5 Major Drills Quests each day.  Since I've seen a lot of questions on the forums regarding these Major Drills quests, I thought I'd throw together a guide to help you out so you can get in...
4 tags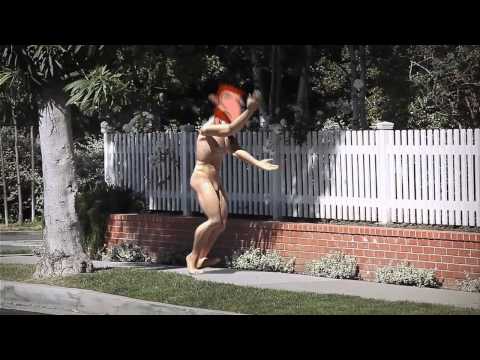 1 tag
2 tags
Charahub: Introducing Charahub - still in beta... →
charahub: keshimeg: charahub: Ok, basically I wanted to talk about this brand new site my friend Keith and I have been working on, and that I think a lot of people here might enjoy/benefit from. It's called Charahub - and it's basically a place to store all of your characters from ALL OF EVERYWHERE! Every petsite, every… I love this site! I've had a page for Percie, for sometime. I was...
3 tags
Journal Post -Days One and Two of the Newbie...
In case you haven't heard, Subeta is deleting their Journal feature.  You have until March 31st to save any Journal entries you may have.  This is the only journal post I have, but it is an interesting thing to look at.  It is a sP experiment from March 2009, called the Newbie Experiment.  You start with 5000sp and try to make as much money as you can in two days.  I chose to only use two...
4 tags
Keith Answers Transcript 2-8-2012
Here's a mostly verbatim transcript of Keith Answers from February 8th in case you missed it or can't view the video. c: ———-Link to Video TL;DR: -Bobbles retire soon. -Charms are FINALLY HERE. -Zombie event starts around the 14th -Still no ETA on cult/forum revamp -No new pet colors, increase in pet slots or pet species. -Rah is adorable, hates twilight and...
4 tags
The Canon Project
    The Canon Project Have you heard about the canon project? Put together by Corgi and with the help of a few other people, this project is delving into the back story of the different colors and species on Subeta.  They also take some time to address a few of the historical events and gods that have impacted different species.  IT'S A GOOD READ.  I RECCOMEND IT HIGHLY. If you are...
3 tags
The art itch
I have it.  Looking specifically to apply some of my loomis principal practice to humans.  Anyone have an HA they want drawn? 
4 tags
5 tags
2 tags
Keith Live August 20th, 2011 and A Summary of the...
Hello Subeta Friends and Followers.  Garyx Here with the transcript of Keith's August 20th Keith Live chat.  Also, I've included a summary of his two videos from his overnight chats but I will not be doing a complete transcript of those because there is 4 hours of video and most of it has nothing to do with the site.  They're good for a laugh and if you have 4 hours to kill.  XD ...